Stand Up. Stand Out. Sell More – Solihull – 30 and 31 October 2019
October 30 @ 10:00 am

-

4:00 pm
Organized by: Enterprise for Success
Venue: The Loft – Bluebell Centre
This two-day workshop is designed for businesses to supercharge their profile and presence online and offline. This interactive workshop covers effective positioning and the battle for attention, and attractive sales messages for both digital/ virtual mediums and face to face. Day two explores ways of maximising social media to profile and promote the business to your target customers.
Day One
• Positioning: Reputation and benefits – what you want prospective customers to understand about you
• Proposition: What your target customers can expect from you and the solutions you provide
• Proof: Providing independent, credible research that supports your product or service
• Point of difference: Why you? Why not you?
These four areas help you map out your marketing and sales strategy, supported by the afternoon session which focuses on putting this all together into sales conversation/ pitch to persuade and close new/ existing business deals. Day one pointers also help establish the baseline promotional message ready for day two
Day Two
• Overview of social media and which platforms are best for your business
• Understand how social media works and ways you can maximise it
• How to develop and implement a social media strategy
• Target the right people to promote your business to on social media
• Introduction in to Paid Ads and how they can help grow your business online
This FREE workshop is delivered as part of the Enterprise for Success Programme and is part funded by the European Regional Development Fund, Greater Birmingham and Solihull LEP and Local Authority partners.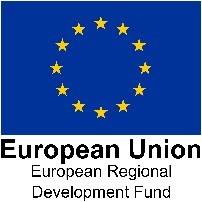 To book a place, click on the register button below